Shopping Extravaganza Charity Information
October 18, 2014
2014 Shopping Extravaganza Benefiting Charities:
American Cancer Society
The American Cancer Society is the nationwide community based voluntary health organization dedicated to eliminating cancer as a major health problem by preventing cancer, saving lives and diminishing suffering from cancer through research, education, advocacy and service. We save lives and create more birthdays by helping people stay well, get well, by finding cures and fighting back against cancer.
Canyon Concert Ballet & Dance Center
Our mission is to create and share the passion of dance through artistically enriching performances and dance education. Our vision is to provide a sustainable community forum for dance, performance and education.
Colorado Foundation for Conductive Education- "Helping Children with Motor Disabilities"
Conductive Education (CE) is an educational program created to teach children and adults with motor disorders, such as but not limited to, Cerebral Palsy, Spina Bifida, Multiple Sclerosis, Parkinson's disease, stroke or head injury, spontaneous skills and problem solving tasks through an intensive multi-disciplinary approach to achieve an independent life. Conductive Education encompasses all the forms of traditional therapy, such as, speech, physical and occupational therapy. CE enables an individual with motor disabilities to become self-reliant in daily activities through active learning.
Fort Collins Cat Rescue and Spay/Neuter Clinic
Fort Collins Cat Rescue & Spay/Neuter Clinic is dedicated to the well-being of all cats and dogs in our community with emphasis on preventing pet overpopulation and on the sheltering and placement of surrendered or abandoned cats into loving, permanent homes.
Healing Warriors Program
Healing Warriors Program provides Acupuncture, CranioSacral therapy and Healing Touch to our Active Duty and Veteran service member community, for pain management and Post Traumatic Stress symptoms. We are a Registered VA vendor and in the one year our clinic has been in operations, we have delivered over 900 clinic sessions. Our goals are to provide non-narcotic pain relief, relieve trauma symptoms and help restore quality of life for our veterans.
Loveland High School Band Boosters
Loveland High School Band Booster club's mission is to provide logistics, moral and financial support to the Loveland High School bands program – grades nine through twelve. It consists of parents, family and friends who support the LHS bands' curriculum classes such as marching band, color guard, jazz bands, Wind Symphony, Symphonic and Concert bands. We raise money to purchase musical instruments and pay for repairs, marching uniforms and financial assistance to students and instruction costs.
Meals on Wheels of Loveland & Berthoud
Meals on Wheels of Loveland and Berthoud seeks to nourish and enrich the lives of home-bound individuals by providing nutritious meals and daily contact by a caring volunteer. Meals on Wheels prepares over 63,000 meals annually for home-bound clients and 25,665 meals to homeless and low-income community members. 2013 marks our 45th year of serving communities in Southern Larimer County.
Philo
"Philo" short for Philomath oen Club is one of the oldest service clubs in Loveland. Founded in 1918 by high school students, the club was organized as a way for young women to come together in friendship and service to the community. Today, 93 years later, these goals remain. Beginning as a small group on 10, the club has continuously grown over the years and now has over 80 active members and over 75 honorary members.
Santa Cops of Larimer County
Santa Cops is a non-profit organization consisting of representative from Fort Collins Police Services, Loveland Police Department, Larimer County Sherriff's Office, Colorado State Patrol, Colorado State University Police and countless private individuals and businesses; each of whom are vital to our success. Together, we try to provide underprivileged children of Larimer County with three small gifts to bring a Merry Christmas to their homes.
Sexual Assault Victim Advocate Center
The Sexual Assault Victim Advocate (SAVA) Center's mission is to provide crisis intervention; advocacy and counseling for all those affected by sexual violence and provide prevention programs through community outreach and education. SAVA's direct victim services provide a safety net to individuals impacted by sexual violence. SAVA's services offer accessible, inclusive therapy and support services to victims regardless of income, gender, sexual orientation, immigration status or any other characteristic.
Teaching Tree Early Childhood Learning Center
Teaching Tree Early Childhood Learning Center is committed to providing quality and affordable early childhood care and educational opportunities in a culturally and economically diverse environment ensuring a climate for individual growth, comfort and security.
Hunting & Sportsmen's Gun Shows
Complete listing of dates

May 3-4
June 21-22
Aug 15-17 (3 Day)
Sept 27-28
Oct 11-12
Nov 1-2
Nov 21-23 (3 Day)
Dec 13-14
Click HERE for more information!
Carter's
20% Off Coupon!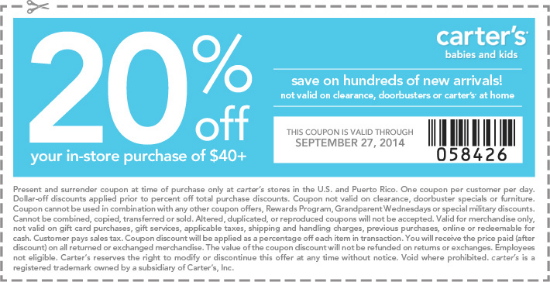 See store for more details.
Carter's
Everyday Favorites Sale!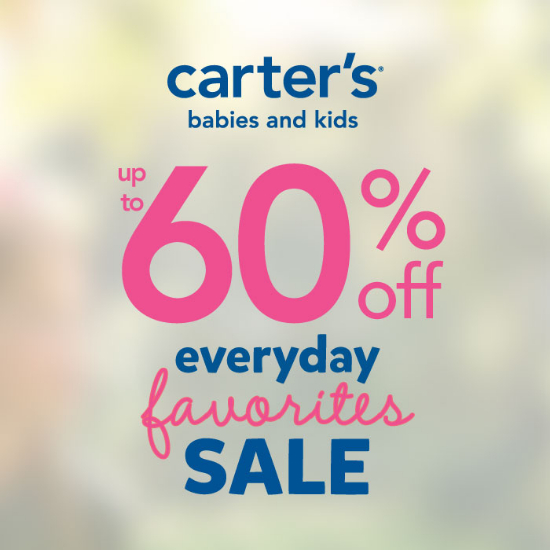 See store for details.
---
Izod
Entire Store Up to 70% Off


Entire Store Up To 70% Off*
Includes New Arrivals
*see store for details
Join Rewards Today – www.izodrewards.com
---
Levi's Outlet
$16 Graphic Tees & More!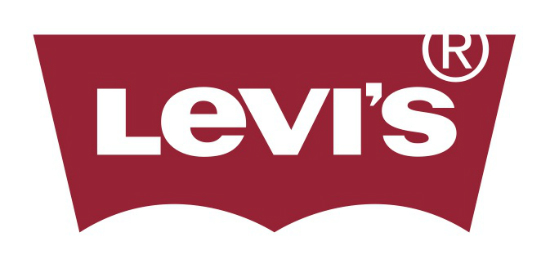 • Jeans $39.99 each when you buy 2 or more
• Graphic Tees $16 each when you buy 2 or more
*Offers effective 9/10/14 through 9/16/14 at Levi's® Outlet Stores in the United States only. Offers may be modified by LS&Co, in its sole discretion without notice at any time.
---
OshKosh B'Gosh
20% Off Coupon!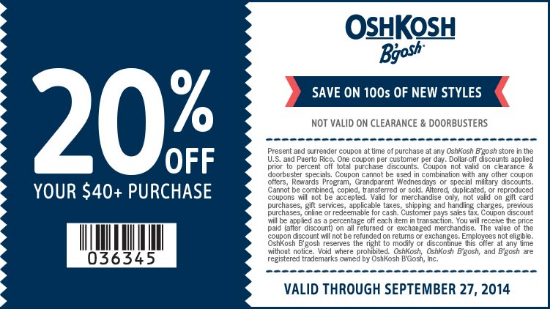 See store for more details.
---
Polo Ralph Lauren
25% off your Purchase!*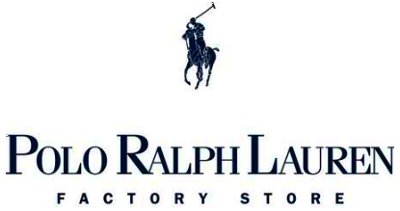 *With the purchase of a bookmark to support children's literacy, save an additional 25% off your purchase!
*This offer is valid from September 4, 2014, through September 17, 2014, at Polo Ralph Lauren Factory Stores in the U.S. only. This offer is not valid in Japanese or European Factory Stores, cannot be combined with any other offer and is valid for one transaction only. This offer is not valid for the purchase of gift cards, philanthropic items, Pink Pony Totes or reusable organic totes and cannot be applied to previously purchased merchandise. This offer must be presented and surrendered upon purchase. This offer has no cash value and is valid for in-store purchases only: Phone, mail and email orders will not be accepted. Items vary by location. Not all colors or styles available in all locations. Offer code: 7480
---
Reebok & Rockport Outlet Store
Footwear: 2 for $99.99 or 2 for $69.99!


Footwear, 2 for $99.99 or 2 for $69.99!
2 for $24 Men's Core Shorts
2 for $22 Graphic tees
Buy 2 Get 1 Free Socks
25% off Underwear & Gloves

*some exclusions apply.
---
Tommy Hilfiger
New Arrivals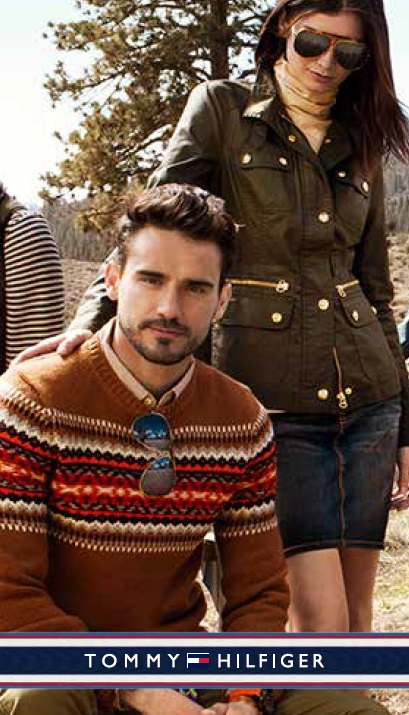 40% off Select Styles*
Valid Sept 11 - 28
Plus, check in on foursquare to receive an exclusive offer
*Original Store price. Excludes fragrances and gift cards. See in store for full details.
---
Van Heusen
Stock Up Sale


Entire Store Up To 70% off* Includes new Arrivals
All Ties Buy 1 Get 1 Free
*see store for details

Join Rewards Today –  www.vanheusenrewards.com
---
rue21 etc.
Wonderlust is HERE!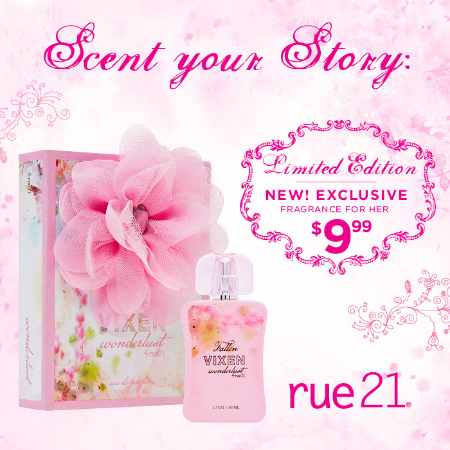 See store for more details.
---